KEEPERS RESOURCES

Review on OBO Robo Elbow Guards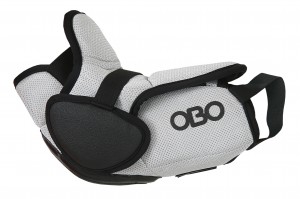 Hey guys, iv been part of the beta testing programme for the new OBO Robo Elbow Guards, a very recent addition to the OBO range so here it goes. So far iv played about 5 games and had roughly 10 trainings with the Elbow guards and I have to say I love them.
They have a number of features that only OBO could think of, for example their amazing adjustability. The Elbow Guard has a flexible top pad to protect the upper part of the arm and inner elbow and bicep area. This pad is also fully removable to either provide greater protection or mobility according to personal tastes. I myself wear the right elbow guard with the top pad and the left without as I prefer greater mobility with my left and more protection on my right (shown below).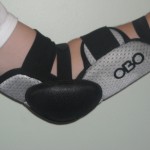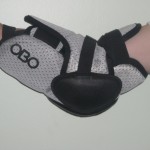 Another feature of the elbow guard I have recently discovered is that you can adjust the amount of padding that you have on the arm.  It basically allows you to change how thick the padding is so that you can adjust how much protection you have and how heavy the elbow guard is. This is an exceptional new idea and I am very impressed with the concept.
As with all OBO products I have found that the elbow guards do not restrict movement and are extremely comfortable.  They fit easily around your arm and unlike other arm guards do not move during the game.  I have found that I have complete movement in my arm and the normal movement of the elbow joint is not compromised by any of the padding. Needless to say it does its job extremely well and has saved my arm a number of times in the few times I have used it.
In conclusion and from my experiences I believe the OBO Robo Elbow Guard is an awesome product. It provides excellent protection, is very comfortable and unconstricting, is very adjustable and looks pretty good as well. even though I have worn them only a few times I am already in love.
Ben Smith.
Comments