KEEPERS RESOURCES

Review of Hi-Control RHP
hmmm so i got this Little piece of kit back in 2006 , and honestly it was not my 1st choice, i wanted the hi control robo RHP, but my current glove( yes those good old leather ones) didnt work at all and my local supplier was out of the robo hi-control ones, so i ordered the hi-rebound.(SP then)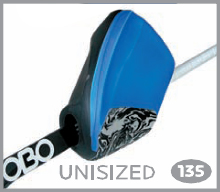 At 1st after a few practices with it i really did not enjoy using it , i am a keeper who likes to slide and am rather agressive. the glove made slide takling with the stick  hard  and  logging.
That all changed after a went onto the obo site and wached some video's or was it looked at some pictures( it was a while ago) and they explained how you need to change the style of play for this little beauty, i also found out that the inner pieace right by your hand can come out.
After removing the innner pieace and trying this new technique i was blown away…
the glove works just as well on the ground as the hi-control, but it also has the hi-rebound characteristic.
its also alot larger and on a few occasions has helped me make some awesome top right drag saves.
The glove may be large but its not a replacement for the LHP as you dont have as much controlle and you feel a hard hit ball through it alot more than the left, having said that it comes in handy (no pun intended) for those quick reflex saves.
ITs a very durable glove too iv had it for 3 yrs of constant battering and only now has the top opening started to tear. easily fixed with some glue though .
In generall its an awesome piece of kit, it takes some getting used too ,but once you know how to handel it it works really well and i more than happy with it.
Comments