KEEPERS RESOURCES

Strengthen Those Wrists!
BY
TravisEtheridge
July 6, 2009
Hey guys and gals,
"I see so many goalkeepers have there hands down by their sides and then cannot move them quick enough to get them to any aerial shots." (Quoted from my coach).
I do it sometimes i must admit that, but i have found something that can potentially help the lazy people out there like me.
I'm thinking that stronger wrist muscles will make it easier to lift your stick and hands up to those high balls, and also faster.
So here's my solution;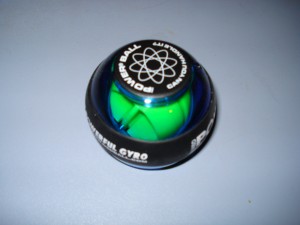 Its an extremely powerful gyroscope that can put up to 12kg(i think) of pressure on your wrists.
I'm not an expert about it but you can find a bit more info here.
I'm picking that it will be popular with strikers as well but lets not tell them our secrets just yet.
Hope it helps some of you guys.
Travis
Comments