KEEPERS RESOURCES

Lukas Graser OBO Profile
BY
Lukas Graser
November 24, 2009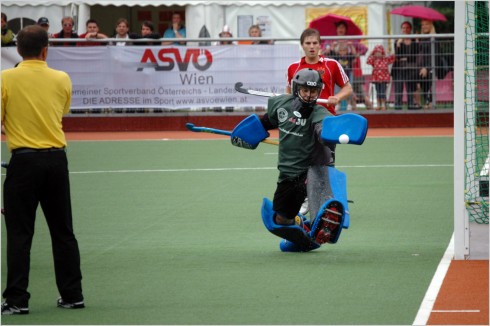 What club you play for: AHTC Wien
What Country you play for: Austria
Great achievements: Indoor: Winner of the U21 B-Pool Indoor European Championships 2005, 6th Place at the Indoor World Championship 2007 in Vienna / Austria, 3rd Place at the European Championships Indoor Pool A in Ekaterinburg / Russia, Austrian National Champion 2002, 2007, 2008, 2009; 2nd place at the European Championships B Pool in Lissabon / Portugal and promoted to the A Pool 2007, Euro Hockey Championship A Pool in Amsterdam 2009, Participation at many European Cups with my club. Playing in the first German Bundesliga for the HTC Stuttgarter Kickers in 2007.
List of gear you use: OBO Robo Hi Rebound Kickers and Legguards, OBO Pants, OBO Tackle Box, OBO Chestguard, OBO HI Rebound Gloves, OBO Fatboy, OBO Carbon Helmet
Best goalie memory: Saving 3 penalties during the penalty shootout in the half final at the European Championships B Pool in Lissabon / Portugal 2007 and through that getting promoted to the A Pool in Amsterdam / Nederlands 2009!!!
How often do you train: Club practice 2 times a week, national team practice 1 a week, gym and athletic every hockey free day 🙂
International caps: approximately 32
International debut: against Scotland 2003
Any secret tips: train hard, never give up, buy OBO and everything`s going to work out 😉
Goals in life: having a job, that makes me happy, staying healthy, being able to play hockey for a long long time.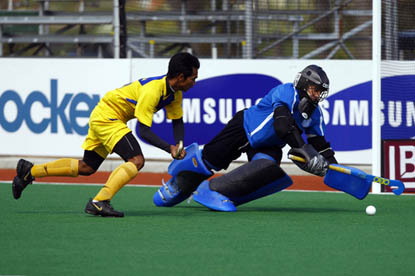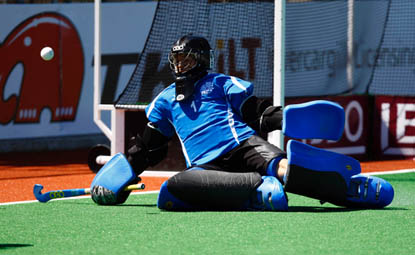 Comments