KEEPERS RESOURCES

Buddha's Blog: Commonwealth Games #2
BY
admin
October 11, 2010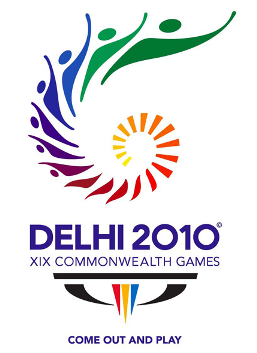 2 FROM 2 = 6 POINTS
Everything has been going to plan so far with 2 wins from 2 games. Our first game was against Trinidad & Tobago which we won 7-1.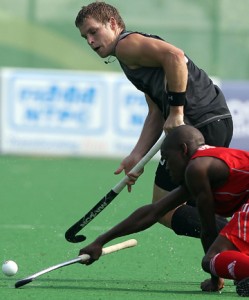 STEVE EDWARDS FIGHTS FOR POSSESSION AGAINST TRINIDAD & TOBAGO
This game also marked Phil Burrows 250th test becoming the 2nd only New Zealander to reach this milestone after Ryan Archibald.
It only took Phil 10 years, four attempts and 250 matches to break a personal hoodoo of never winning a milestone match up until now. Phil had lost his 50th, 100th, 150th and 200th tests putting a small blight on an extremely decorated career.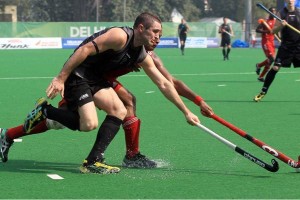 PHIL BURROWS IN ACTION DURING HIS 250TH TEST MATCH
Trinidad & Tobago was a side that we didn't know much about, but it was really important that we got off to a good start with trying to score as many goals as possible.
We scored 3 from 6 corners and 4 well constructed team goals.
Andy Hayward and Blair Hilton both scored twice with Hayden Shaw, Hugo Inglis and Nick Haig scoring the other 3 goals.
This score proved to be a pretty good one as England only managed to beat Trinidad 4-0 giving us a 2 goal advantage over them.
4-2 VICTORY OVER SOUTH AFRICA
We targeted this game against South Africa as being a Quarter-Final for us as we knew it would be a tough encounter. We are ranked seventh in the world and South Africa 12th so we knew the match would be close.
We performed extremely well in the 1st half especially off turnover ball pretty much scoring or creating all of our chances from direct turnovers.
Hayden Shaw got us off to an ideal start scoring from a trade-mark drag-flick. Then a Phil Burrows special a minute later put us up 2-0.
South Africa got back to 2-1 but this goal was quickly cancelled out by our new player Steve Jenness. Nick Wilson then rounded off the scoring with a well taken reverse shot at goal to take us into half time at 4-1.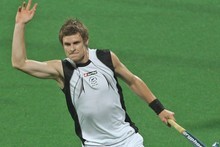 STEVE JENNESS CELEBRATES AFTER SCORING AGAINST SOUTH AFRICA
South Africa scored late in the 2nd half but the game was well and truly ours after our efforts in the 1st half.
Our remaining group B matches are against England and Canada.
Huge thanks go out to the Women's Blacksticks and their coaching & support staff that came and supported us last night against South Africa.
The women have also been playing very well with 2 solid wins over Wales (5-1) and Malaysia (5-0). They have remaining games against Canada and England where one more win will put them into the medal round.
We have the next 2 days off with only a light training and pool recovery sessions planned. The pool complex is awesome it's even a lot bigger and better than what was at Melbourne and Beijing.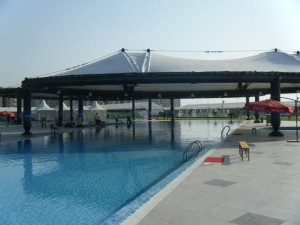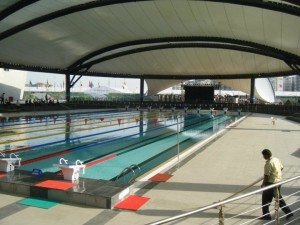 THE SWIMMING COMPLEX IN THE VILLAGE
A lot of the training venues are also based inside the village including a gym, running track, wrestling & gymnastic complex and much more.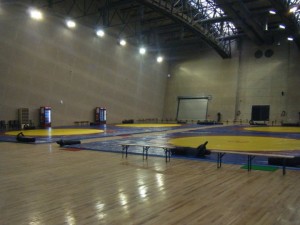 THE WRESTLING COMPLEX INSIDE THE VILLAGE
The overall security and village has been great. Everyone is having a great time and most of all having a great time while at the same time feeling safe.
SECURITY AND THE VILLAGE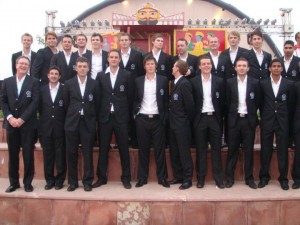 THE BOYS LOOKING SHARP AT THE FLAG-RAISING CEREMONY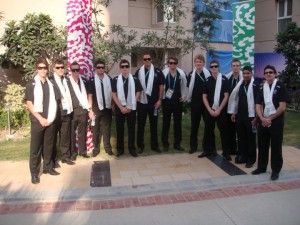 THE BOYS WITH THEIR COMERATIVE SIR EDMUND HILLARY SCARVES BEFORE THE OPENING CEREMONY
Comments